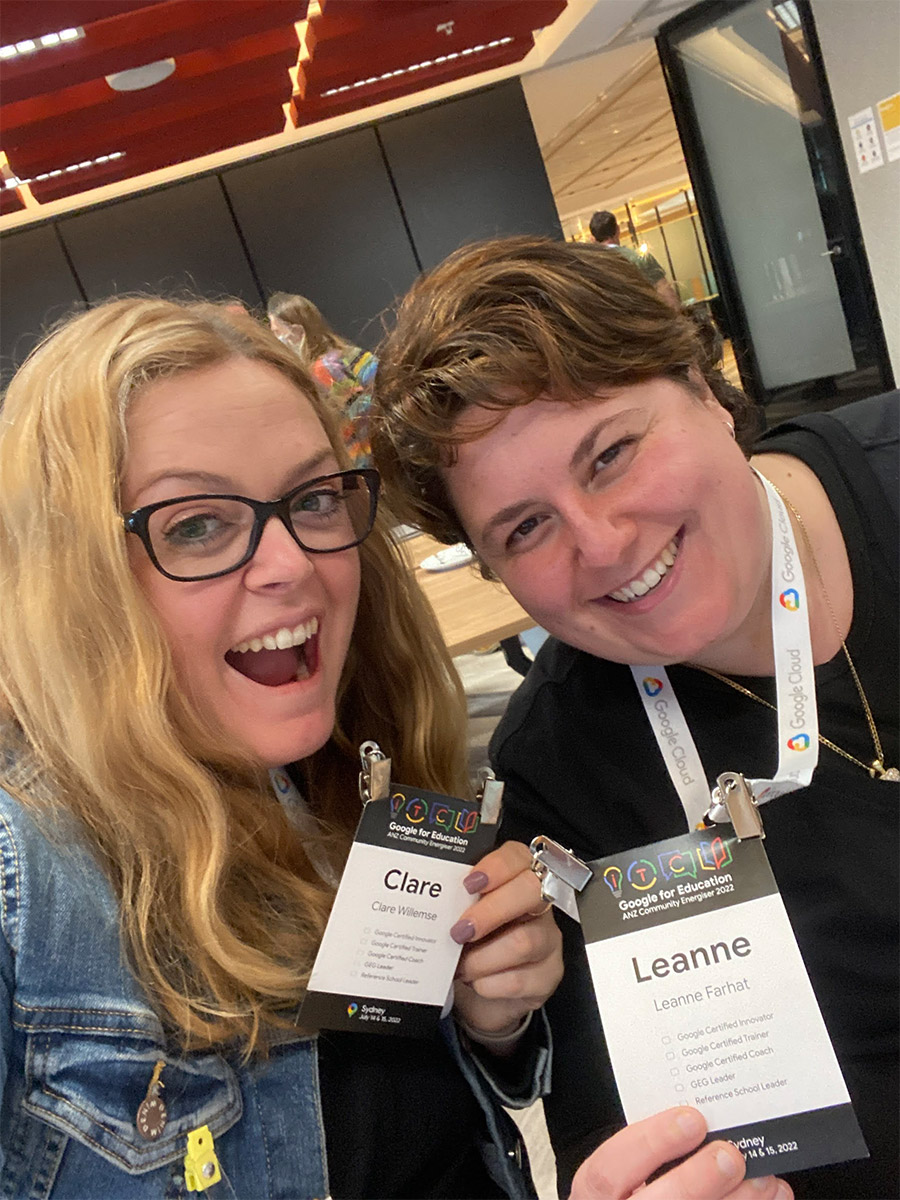 Catholic Education Diocese of Parramatta (CEDP) teachers were two of only four Australians selected to undertake the 2021-2022 Google Certified Innovator Program.
Clare Willemse, Learning Technologies Support Teacher (LTST)/Leader of Learning at Our Lady of Lourdes Primary Seven Hills and Leanne Farhat, Coordinator/Learning Technology Coordinator (LTC) at Our Lady Queen of Peace Primary Greystanes applied for the program in September 2021, after previously completing the Google Certified Educator Level 1 and Level 2 courses.
Many people are unsuccessful in their first attempt to join the prestigious Innovator program due to the volume of applications received and the rigorous application process. Each applicant needs to identify an area of need in Technology in Education and explain why it matters, interview people to investigate the problem further and then pitch a solution. There are many detailed questions to answer as well as creating a one-minute video introducing yourself and your project idea and why you want to be a Google Innovator.
"So Leanne and I were so ecstatic to find out from an email one night during lockdown that we both got in!" Clare said.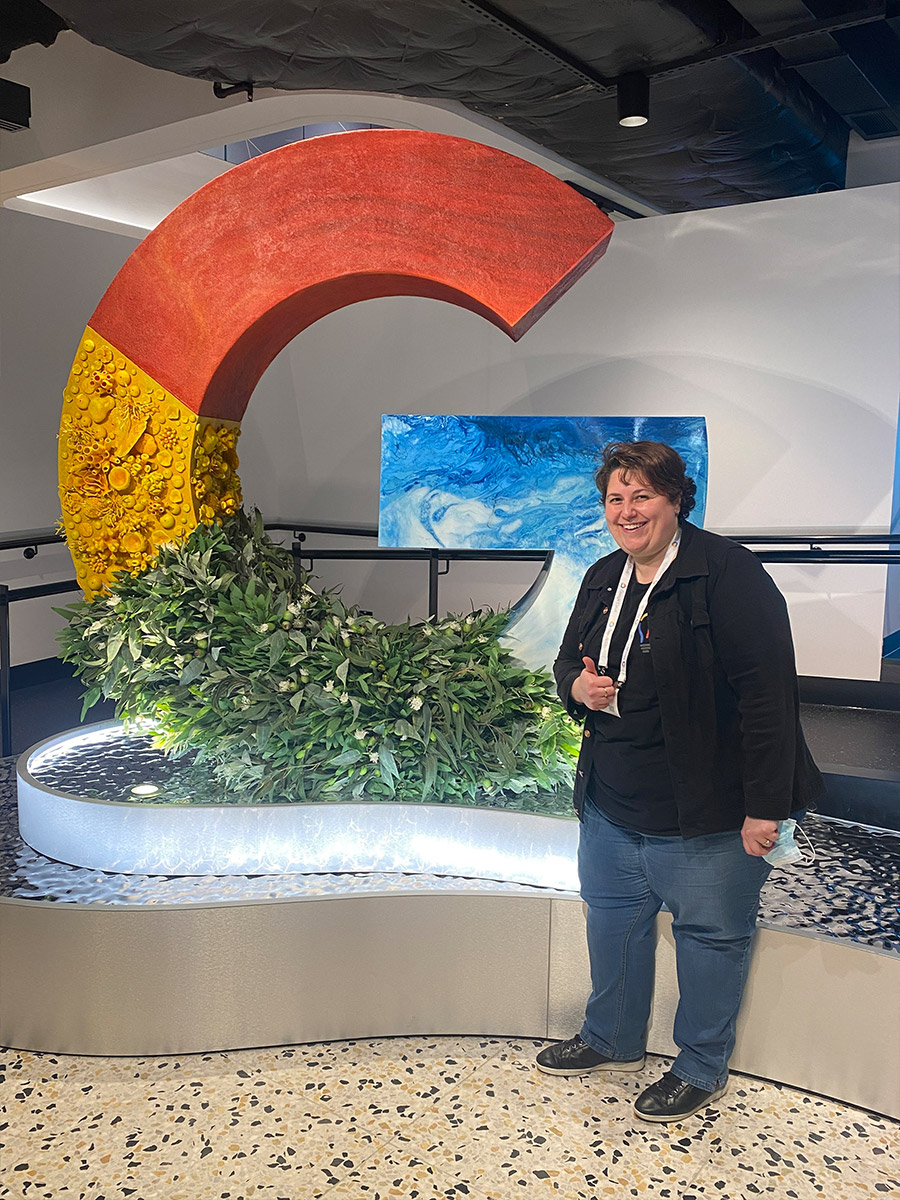 The Innovator Academy is usually run over two days face-to-face at Google. Due to COVID-19 restrictions at the time, the course was held virtually and included people from Australia, New Zealand and the Asia Pacific countries.
Commencing in October 2021, the #VIA21 cohort attended weekly two-hour Google Meet sessions over eight weeks with all 63 Innovators and many Google for Education Coaches from all over the Asia Pacific region. There were also smaller group sessions for an extra one-hour weekly held via Google Meet with a Google Coach.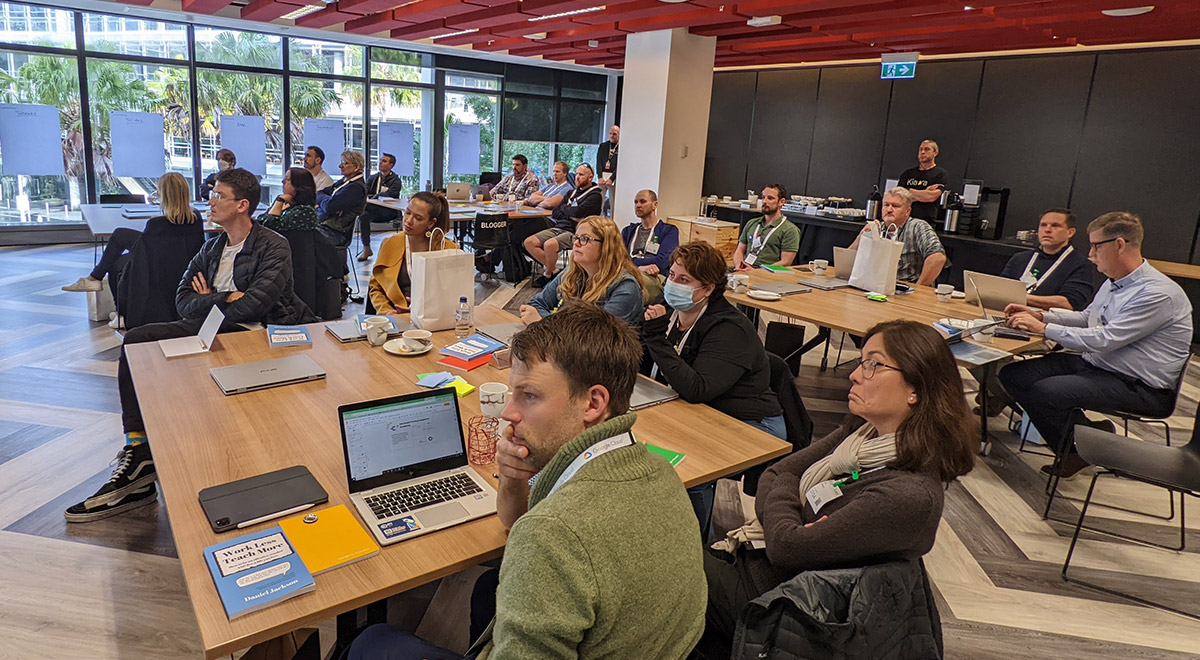 "We met a lot of wonderful people during the course. We learnt all about the Google process for Design during the 8 weeks and had regular tasks and challenges to complete," Clare said. "During this process, we had to design an 'Innovator Project' to meet an area of need we are keen to work on, which we had 30 seconds to pitch to everyone during the last meet of the course."
Since the course finished in December, Clare and Leanne have been assigned a Google Mentor and have regular Google Meets with them while they work on their projects. They will meet online again with the full program cohort in September to present their final products.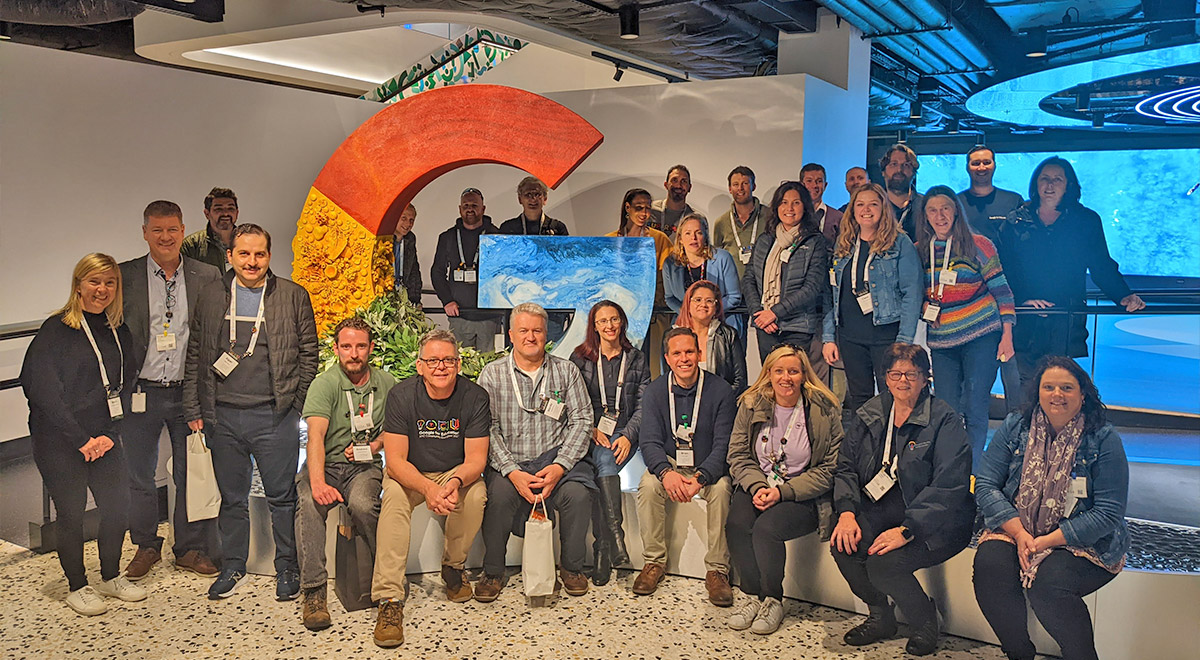 During the July 2022 school holidays, they had the chance to go to the Google offices in Sydney for a Google Energizer event for Google Certified Trainers, Innovators, Coaches and Google Reference Schools. They also had an extensive tour of the Google offices and enjoyed some fun tasks along the way.
Clare and Leanne have always enjoyed sharing their strong passion for technology in education with teachers and students in their own schools as well as with fellow LTSTs and LTCs in the Diocese. With their added Google experience, they can now take that passion to the next level.
"It's been an amazing journey so far and we can't wait to see where else it will lead for us in the future," Clare said.
"We were both very proud to represent not only CEDP in the Google Innovator Program for #VIA21 but also Australia," Leanne said. "We would recommend to everyone to do their Google Certification Levels and we would be happy to help anyone who was interested in applying for the next Google Certified Innovator Program."