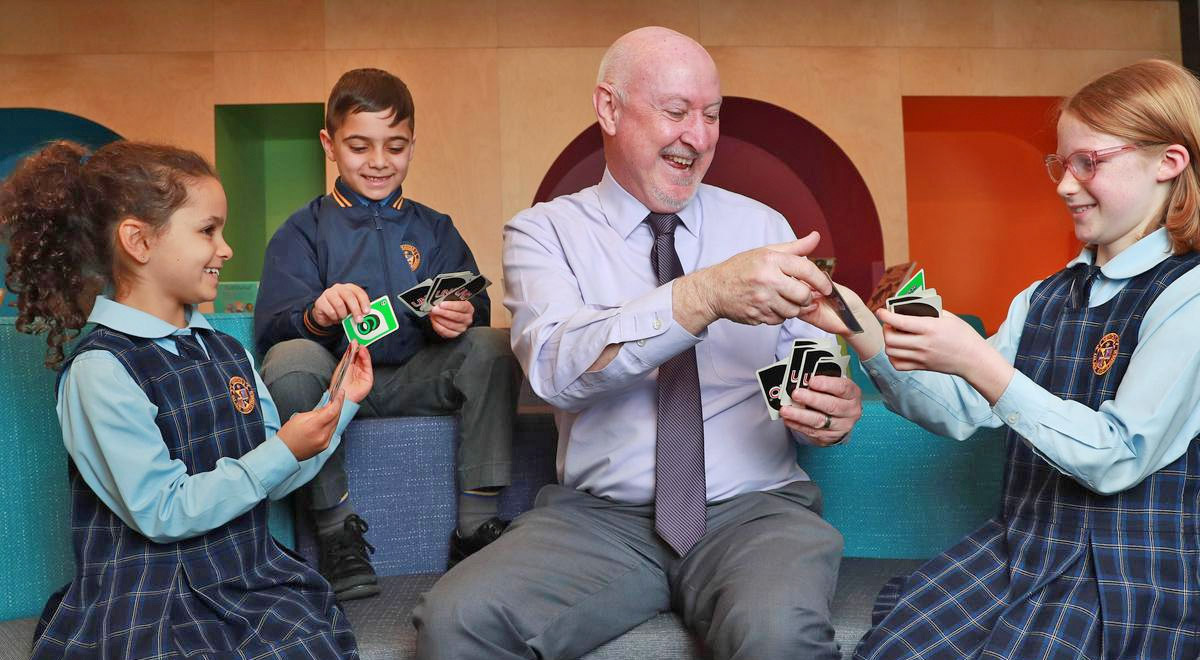 Card games, knowledge hubs and "brain breaks" are just some techniques being rolled out by teachers to develop social skills in young children returning to the classroom after another year of disjointed schooling.
Of particular concern are children who experienced the pandemic in the foundation years of preschool, kindergarten, year 1 and year 2.
Research shows there is an explosion of neurological activity in the brain and learning that sets children up for life in these key years.
NSW Primary Principals Association vice-president Michael Trist said there was not just an interest in reading, writing and ­arithmetic but also on "normalising social behaviour".
"We know children have missed out on some of those basic building blocks for their social skills and the resulting mental health benefits those social skills bring," he said. "Just like a student who arrives at school with limited literacy can make up ground, so can a child who arrives with social deficiencies."
In areas that experienced harsher lockdown measures, there are reports of an increase in children with challenging and emotional behaviours.
Director of Wellbeing for Catholic Education in western Sydney Greg Elliott said teachers were "explicitly taking time and space to focus on social and emotional learning", with concerns there could be a cohort of children who might need "wrap-around services" going through school because of the impact of Covid-19 on learning and development.
Dr Elliott noted children were "resilient and adaptable" and schools had to be proactive.
Across the area, he said, schools had rolled out social skills classes, games hours and regular brain breaks (not just recess and lunch). Some teachers check in daily with each student to gauge preparedness for learning.
Michael Hopley, principal of Our Lady Queen of Peace Primary School at Greystanes in western Sydney, said the impact of numerous lockdowns had been noticeable. "For the kindergarten children, it took them a long time to settle in, lots of tears, lots of 'I don't want to do this'," he said.
"We also noticed educationally they hadn't developed a lot of the simple skills we hoped they would have, such as writing their own name, counting to 30 – they had missed out on a lot."
Mr Hopley said students were also "less resilient" when something went wrong.
In his 42 years of teaching, he said, 2022 was the "most stressful" of his career, as a chronic teacher shortage compounded post-­lockdown problems.
He has set up a new "knowledge hub" post-lockdown at the school to encourage social interaction and facilitate friendships through games and activities.
The card game Uno is popular.
What are they learning?
"Taking turns, sportsmanship, negotiating, dealing with dis­appointment – it's a great game," he said. While it was not part of the official school curriculum, he said it had vital lessons for children deprived of social interaction and an opportunity to learn skills typically acquired in younger years.