DISCOVER CATHOLIC EDUCATION
Give your child the best opportunity to develop academically, spiritually and socially.
Our Lady Queen of Peace Primary is a friendly and welcoming school. There are around 850 students enrolled, with 28 classes from Kindergarten to Year 6.
Watch the video to explore our brand new learning spaces.
---
What we offer at Our Lady Queen of Peace Primary
Quality education in a Catholic environment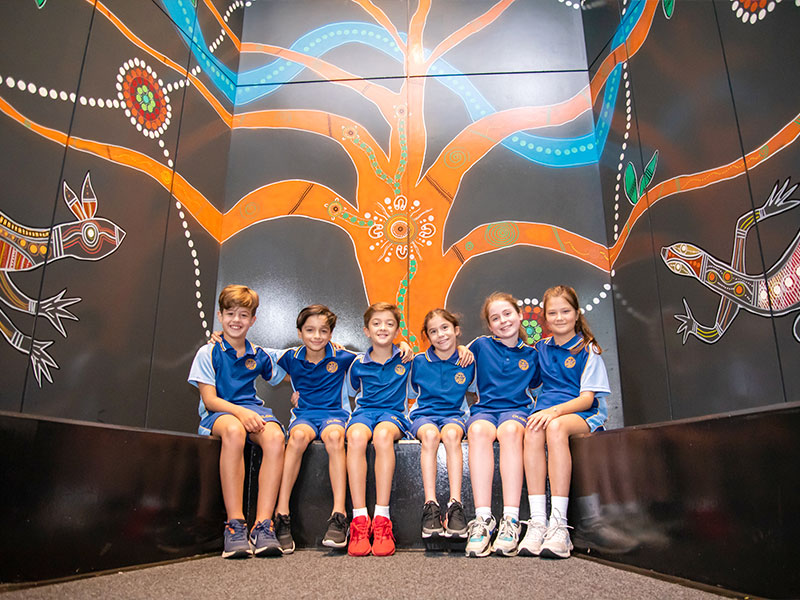 Our Lady Queen of Peace Primary is a dynamic Catholic school committed to quality education. Children, parents and pastors work together to create a Christian environment that nurtures the uniqueness of each individual. We value, celebrate and promote:
Our Catholic Tradition
The Pursuit of Truth
Respect of self and others
A spirit of cooperation
Personal fulfilment
School Spirit
Life-long learning.
In NAPLAN our school consistently performs above the national average in Literacy and Numeracy. These results are indicative of our commitment to quality Catholic learning for the 21st Century.
Learn more
---
Exceptional teachers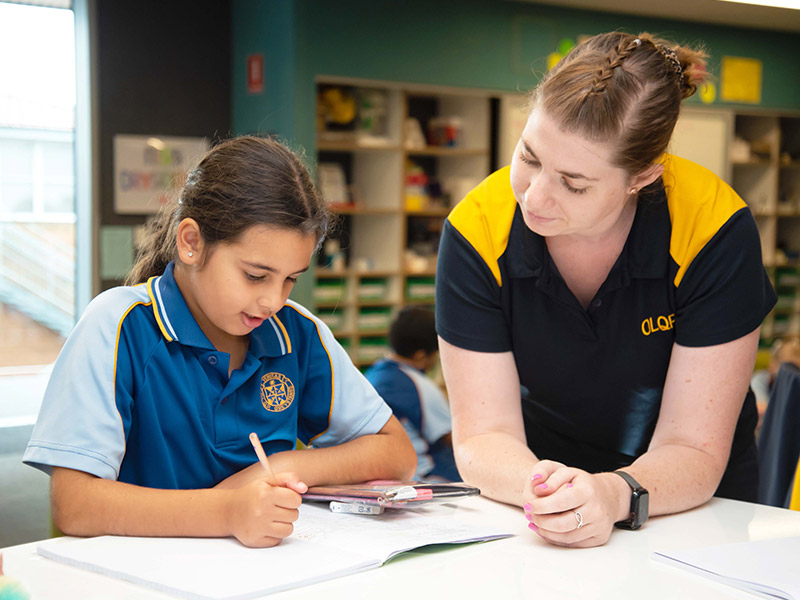 Our staff is made up of highly-trained, experienced teachers, with a caring and enthusiastic outlook. Areas taught by our specialist teachers include: library and information skills, Physical Education, Special Education, Literacy Support, Music and Enrichment.
---
An environment that encourages learning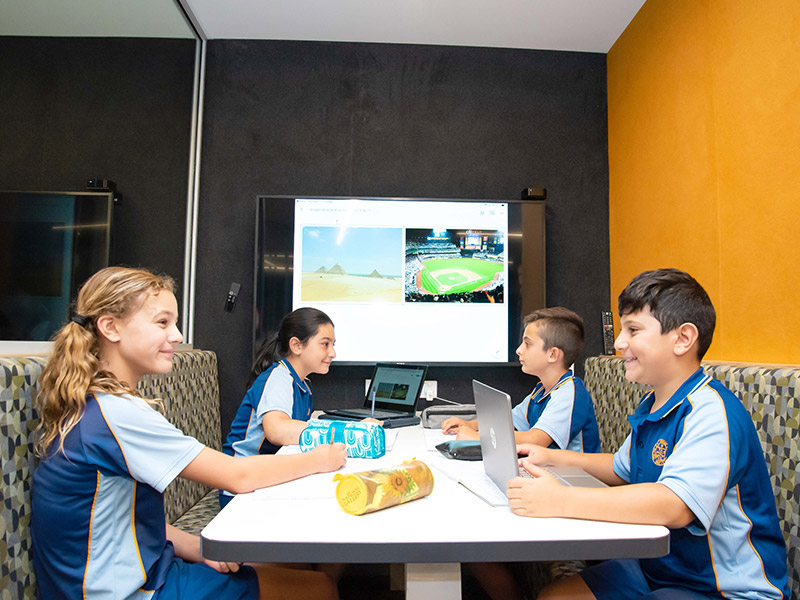 We have a large, well-resourced library and a number of shared learning spaces. The students have shaded play areas, as well as grassed areas for play. The school has recently been undergoing refurbishment and upgrading to deliver educational facilities of a very high standard.
Our students deserve the best, and so we're building exciting new facilities! Take a look...
Learn more
---
Technology to enhance learning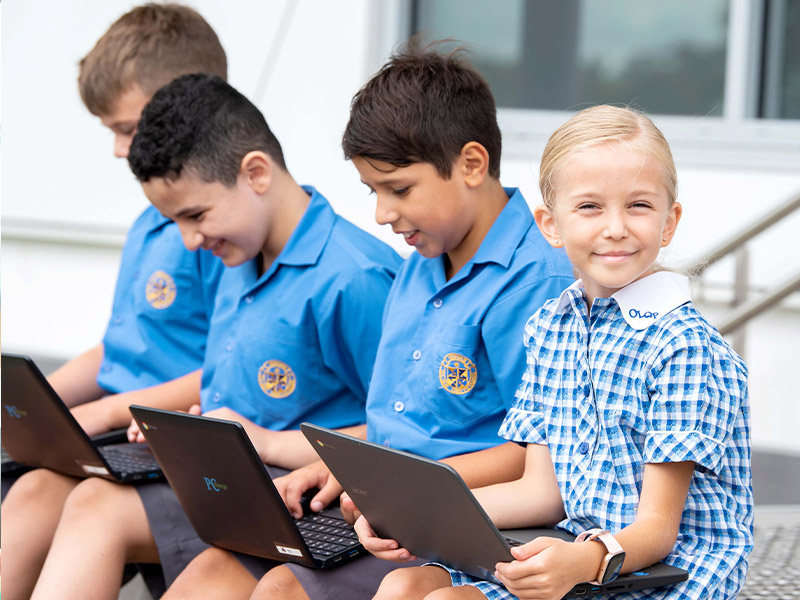 We recognise that computers can be used by teachers to promote the active involvement and engagement of students in their own learning. All students in the school have access to technology, with computers in every classroom. The school also has a large bank of laptop computers, iPads, cameras, media equipment and interactive white boards for student use.
Our school library is a physical and digital places of inquiry and reading that provides access to a range of resources that help kids on their Learning journey and help inspire purposeful learning.
Sometimes all we need is somewhere to feel safe and welcome. Our school library and resource centre is this place.
Learn more
---
A wide variety of support and enrichment opportunities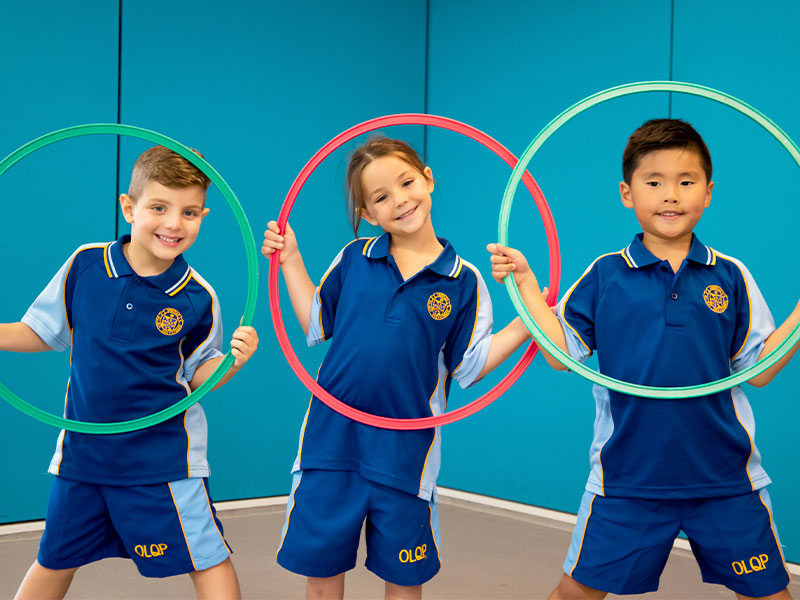 Our Lady Queen of Peace Enrichment programs provide opportunities for children with academic and creative talent to enjoy a challenging and enriching education both within the class and through withdrawal groups, interest clubs, extra-curricula activities and competitions. We also have a range of learning programs including:
Literacy Support
Special Education
Special Needs Programs
Early intervention
Language Support
New Arrival Program
Transition Programs
Physical Education
Gymnastics and Dance Program
Social Skills
Library
Learn more
---
Religious Education
Religious Education is seen as an integral part of daily school life. Our school follows the Parramatta Diocesan Religious Education syllabus, Sharing Our Story, and we utilise resources such as Teaching The Truth in Love. The school enjoys the support and encouragement of the parish priests and works closely with the parish community. Students have the opportunity to develop their relationship with God through prayer and song during liturgical celebration, classroom religious education activities and attendance at parish mass.
---
Prayer, Liturgical Life and Faith Experiences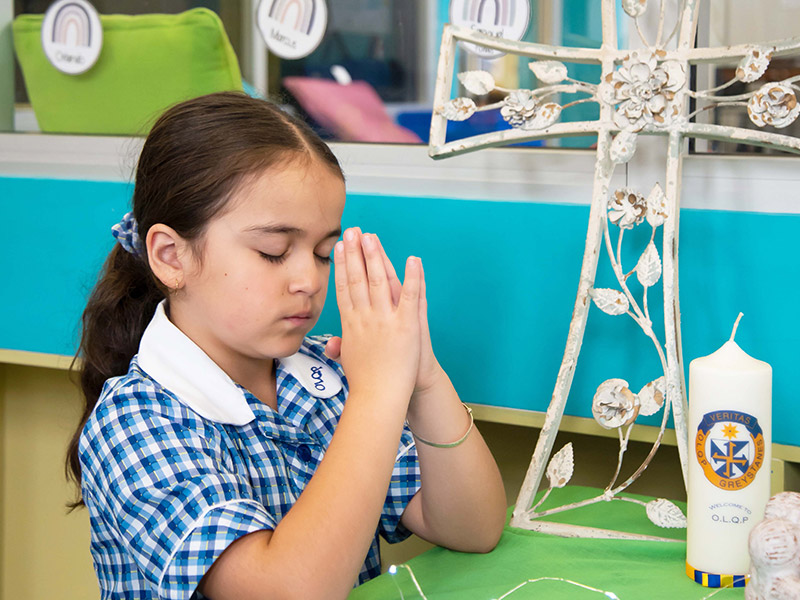 The parish is a vital partner in the education of our students in their Catholic faith and heritage. Our Lady Queen of Peace Primary is supported by the parish team in all celebrations, Sacramental programs and social gatherings. Whole-school masses and liturgies celebrate major feast days throughout the liturgical year. Students participate in daily class prayer and the Angelus, and they are also given opportunities to attend Reconciliation with the parish priest throughout the year. Children from each class participate in various ways to bring life and meaning to each celebration using drama, dance and liturgical movements.
---
A commitment to Social Justice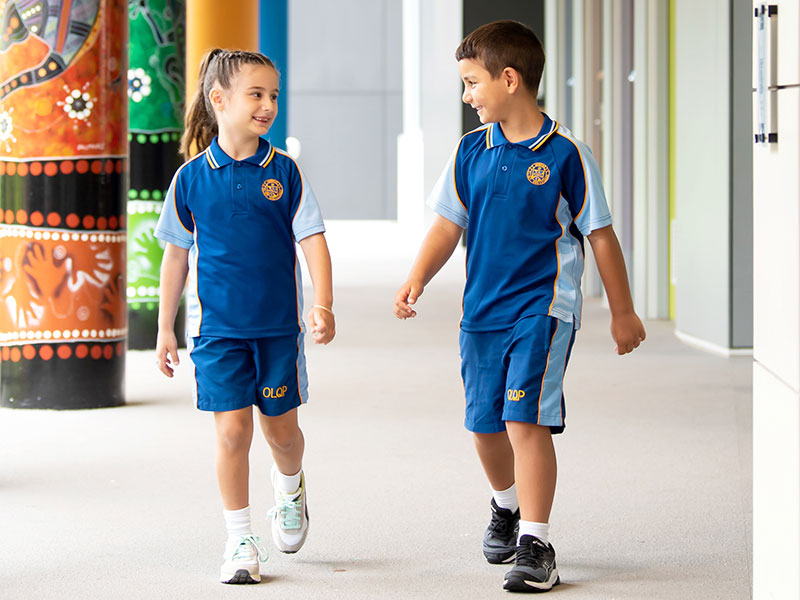 Social justice forms part of our Religious Education program. Issues such as poverty, violence and lack of freedom are discussed in conjunction with Scriptural references. We have a longstanding tradition with the St Vincent De Paul Society with a yearly winter and Christmas appeal and students are also encouraged to support different parish and community social justice programs such Project Compassion and World Youth Day.
---
A strong sense of community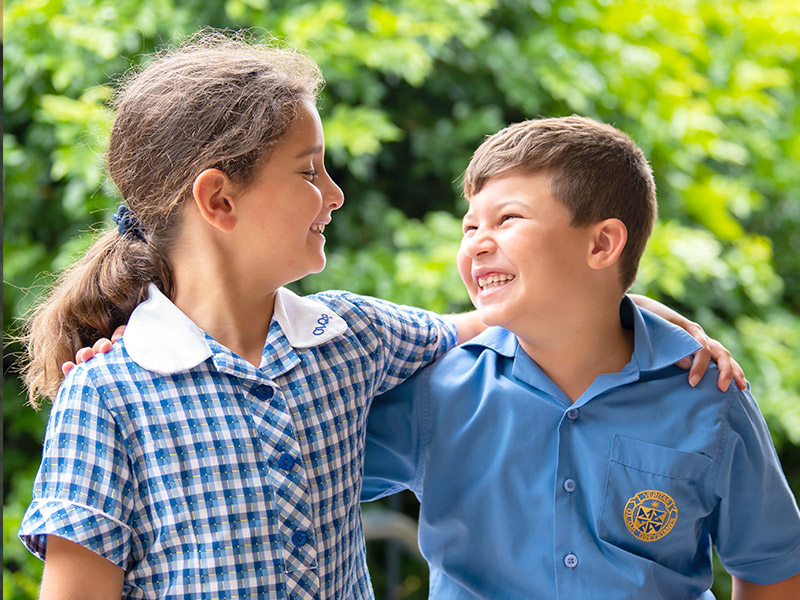 Parents are welcomed and encouraged to participate in a variety of areas such as classroom reading, sport and all events offered at the school. The support of parents at Our Lady Queen of Peace Primary provides not only more opportunities for the students, but contributes to our strong sense of community.
Learn more
---
Catholic Early Learning Centre (CELC)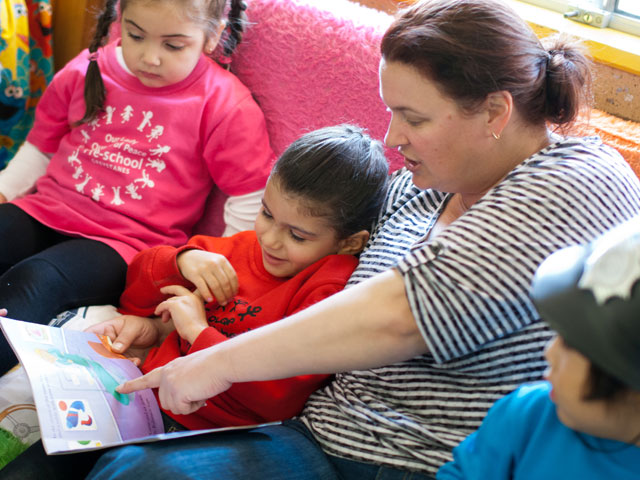 Open from 8:30am to 4:00pm during school terms, our on-site Catholic Early Learning Centre (CELC) provides quality early learning for children 3 to 5 years. Your child will be taught by highly qualified educators who engage children in experiences that promote their desire for learning while developing a strong sense of identity and wellbeing.
Learn more
---
Before and After School Care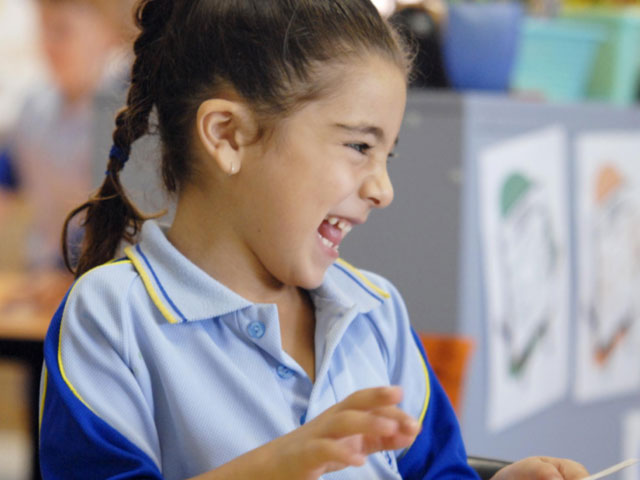 Our Lady Queen of Peace offers on-site before and after school care with Activity Centres Incorporated (ACI) for out students. Before Care provides students with breakfast to ensure they have a healthy start to their day and After Care provides afternoon tea and a range of activities and outdoor play.
Learn more
---
Selecting Our Lady Queen of Peace Catholic Primary will give your child the best opportunity to develop academically, spiritually and socially in partnership with Catholic education.
ENROL TODAY